Morning Devotions
9.45 - 11.15 | Monday - Friday | Main Marquee
Your Bible studies this year will be presented by Ken Matthews, with worship led by Stephanie Lowe and Chris Baker.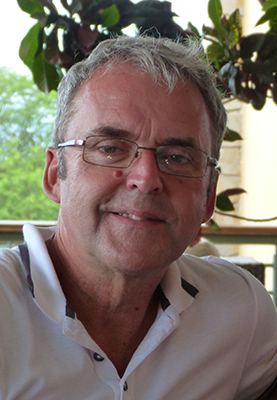 Ken Matthews
20 years ago Grantham Baptist Church sent the Matthews family to Moorlands Bible College to train for pastoral and missionary work. Ken now leads the GBC team, ably supported by his lovely wife Sue. They believe that their principle role is to equip and mobilise every follower of Jesus to be a missionary in the place that God has put them.
Stephanie Lowe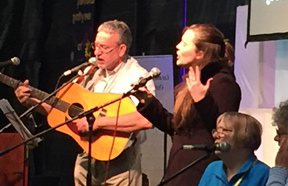 Stephanie Lowe has been part of CCCF from birth, and made her profession of faith at a CCCF Spring Bank Holiday Rally. She came through the Youth and was one of the Youth leaders for six years.

Stephanie is married to Richard, an outdoor education instructor who co-leads the Youth at SBHR with Martyn Lowe (no relation). Stephanie and Richard became parents to Emilia Grace in 2015. Stephanie and Simon Bolley formed a duo leading the worship at St Lawrence's in York for several years before she joined the worship group at her church in Lichfield. This will be the fifth year that Stephanie has helped to lead our worship.
Chris Baker
Chris Baker and his wife Sue are actively involved at Hazel Grove Baptist Church in Stockport. They've been married for 45 years and 'retired' (Not sure there is such a position!) for almost 3 years. They have two married children and four young grandsons so child care is an important part of their 'normal' week. Since retiring Chris has swapped work in Architecture for his long term calling to help lead worship, and play his 12 string guitar with the Worship Band and the Mothers and Toddlers Groups, as well as helping the Schools Outreach Team and other roles. He and his wife also lead one of the midweek Church Home Groups.