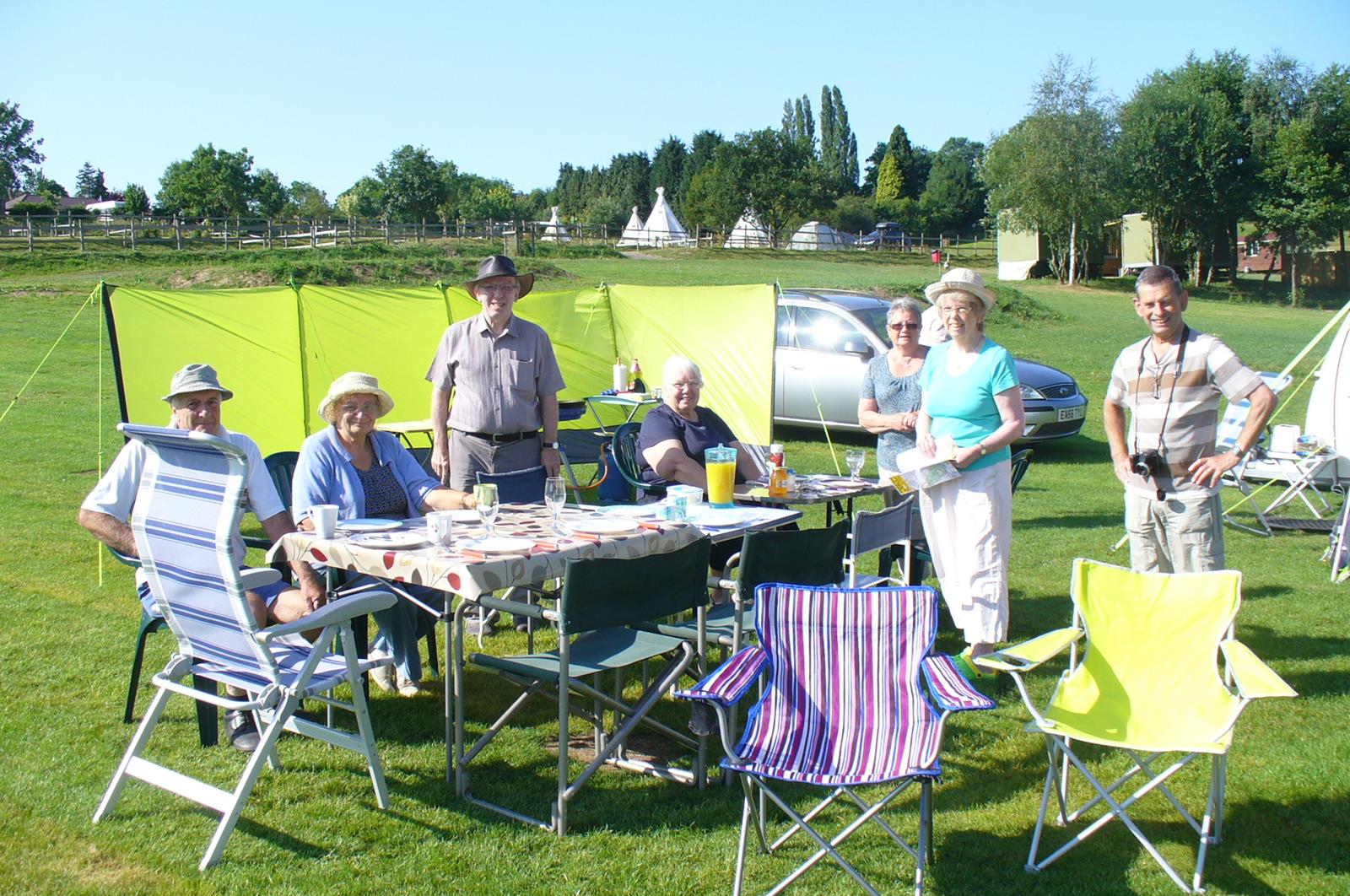 West Midlands Region
Our region not only covers the West Midlands but also extends across Mid Wales to the coast. We are central to the UK and as such we have often hosted the National Rally, which is held over the May Spring Bank holiday week.
We are an active region and hold 4/5 rallies throughout the year, for between 5-10 days, as well as a number of day rallies. Each rally is held at a different site in a different area of the region and we are always on the lookout for new places to visit. Our rallies include fellowship and a variety of activities for young and old alike, and you are free to join in with as much or as little as you wish.
You will always find a warm welcome with us, whether you are escaping the cold at our Christmas meal or enjoying the sunshine around out tents and caravans in various locations.
As a region we have our own Newsletter so you can keep up to date with those you have met between rallies. We have also been branching out into combining rallies with other regions, including helping to run an extended Summer Holiday rally. In CCCF you can rally with any of the 9 regions in the UK, as many of us do! We look forward to seeing you on future rallies.
To find out more about us contact our Regional Secretary via westmids@cccf.org.uk
Joy Parrett
West Midlands Member