Children and Youth
9.30 - 11.30 & 8.30pm till late | Saturday - Friday | Various Locations
The Children and Youth will be catered for in Various different age groups. Starting with WOW! for Reception Classes, Champions for Years 1 - 5, Sprite for Years 6-10, and Youth from 14 year old upwards!
WOW!
Deb and Sid Bridges live in Peterborough and have been involved with CCCF for approx 7 years. Sid works for the Church of England and Deb is a full time mum to their 7 children (aged between 1-13 years). They have a passion for children, a crazy love for God and for exploring what it means to live for Christ in the world.
Champions
John is based in Cambridgeshire, but travels widely leading Praise Parties and All-age Celebrations. John works under the banner of 'Counties' to present the gospel in an exciting way that appeals to children of all ages. He is an all-age worship leader at Spring Harvest and Easter People and he was a welcome addition to the SBHR programme for the first time last year.
Sprite
Ruth Harris is a free lance Youth, Family and Children's worker based in the West Midlands where she lives with her husband, two dogs and numerous fish. Her work takes her to churches and schools locally and further afield. Ruth's passion is to see children realise their potential in Jesus and to be the best they can be, and we welcome her back to CCCF for the second year. The day programme will consist of fun games, challenges, crafts, prayer and bible studies. There may also be a puppet or two making an appearance. The evening programme will be more relaxed and include fun games, discussions and a thought for each evening.
Youth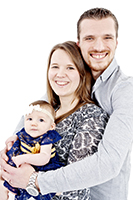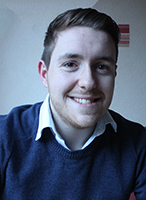 Richard Lowe and Martyn Lowe lead the Youth Team, a role which they stepped up to after Mark and Christine Bollans. Despite having the same surname, they are not related; Richard is, however, married to Stephanie and father of Emilia. When not at CCCF, Richard works for an outdoor education adventure centre near Wolverhampton – a very fitting qualification when the youth are doing their usual crazy things at the SBHR. This will be the second year that Richard and Martyn have been leading the Youth – an energetic but rewarding role.
​Martyn has been attending CCCF since birth and became part of the Youth team in 2009. Having found God through CCCF Youth, Martyn's desire to give back and help young people encounter Him continues to grow. He is now the Youth Representative on the National Committee and strives to work alongside the team to build safe foundations for young people to explore and flourish during their journey with God.